Center for Leadership Fund
The world needs leaders. It needs men and women of faith and virtue, vision and character, strength and compassion, intellectual brilliance and moral excellence. Franciscan University's Center for Leadership is giving the world what it needs.
The leaders we form today will shape our children's and grandchildren's tomorrow. Help Franciscan University raise up a new generation of faithful, courageous, effective leaders by making a gift to the Center for Leadership. Your gift will support the education of the select group of students we handpick to participate in our intensive, four-year leadership formation program.
Your financial gift directly supports:
Scholarship assistance for the Franciscan University students chosen to participate in the Center for Leadership;

Academic programming, which introduces students to Catholic social teaching, the philosophy of the human person, principles for effective leadership, the Catholic theology of virtue, and America's founding principles;

Internships, mentoring, and practical training to help students develop the skills necessary for exercising life-long Christian leadership in the world;

Formative events, including a trip to meet with Catholic leaders in Washington, D.C., and an annual Student Leadership Conference, hosted on campus, featuring top Catholic leaders in politics, business, evangelization, academics, and more.

The future of our Church and culture is being formed on the campus of Franciscan University.
Students participating in the Center for Leadership are eager to transform that future with the light of Christ. Will you help them acquire the wisdom and skills they need to say yes to God's call to lead?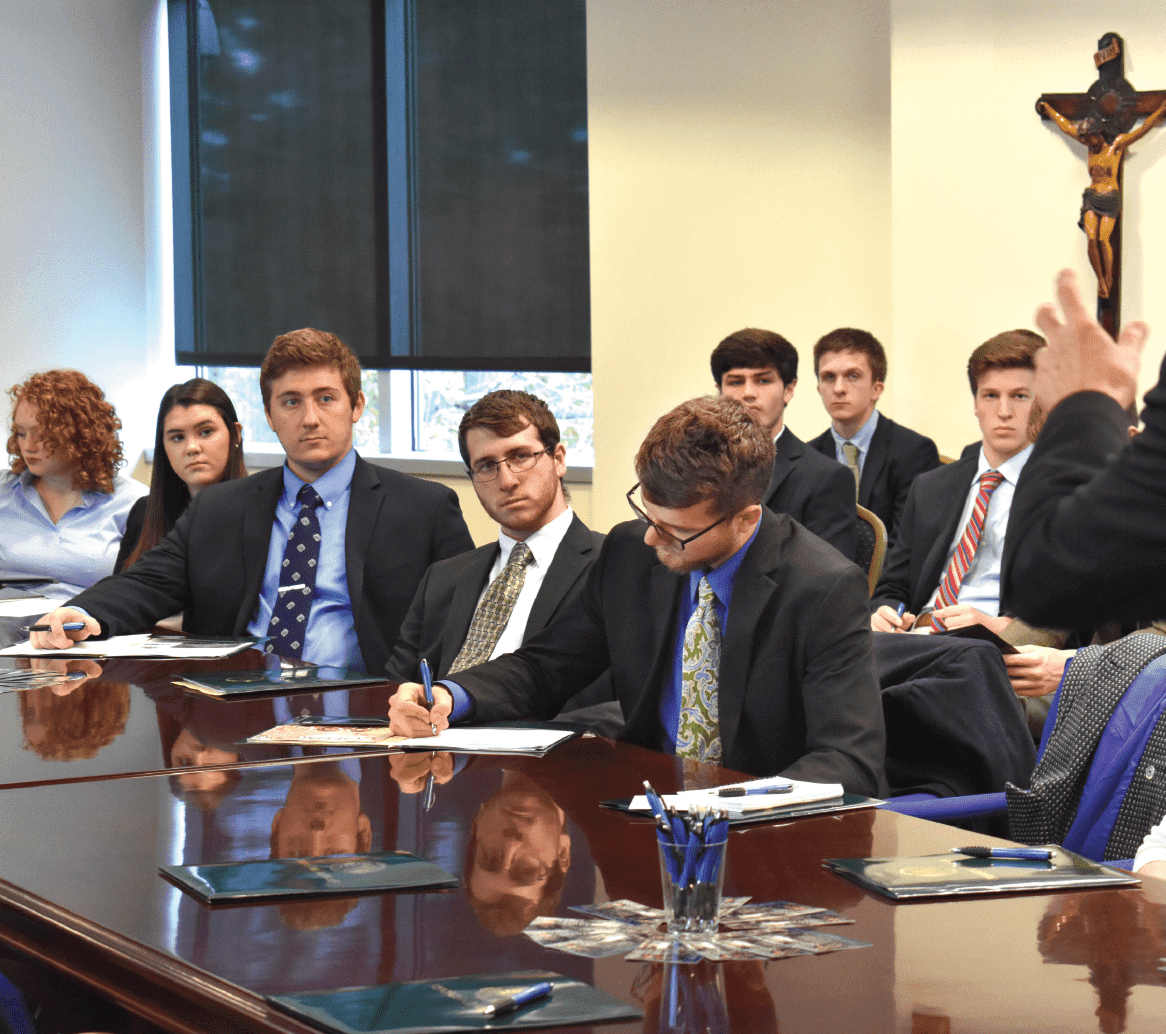 Why Support the Center for Leadership Fund?
A DONOR SPEAKS
David DeWolf '99', Founder & CEO, Three Pillar Global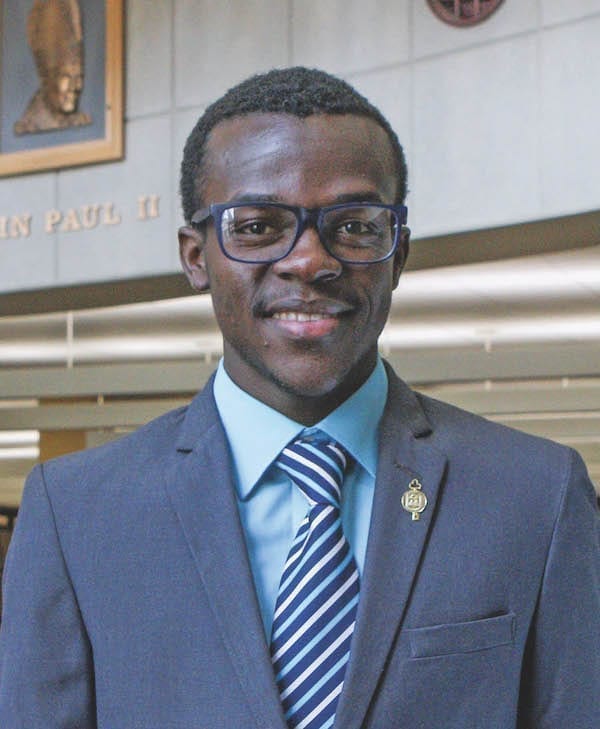 Gary Pierre '22
International Business Major
Among the benefits he has received from Franciscan is a reawakening of the Catholic faith into which he was baptized. He participated in the Rite of Christian Initiation of Adults (RCIA) program and was confirmed at Easter. He also is in formation for the Disciples of the Word Household.
Read More

Support the Center for Leadership Fund!