To educate. To evangelize. To send forth joyful disciples.
This mission drives everything we do at Franciscan University of Steubenville. We believe that the Franciscan community is the key to transforming the culture around us. Join us as we serve our students, rebuild the Church, and change the world.
Our most pressing need is ensuring that all students who dream of a Franciscan education are able to overcome any obstacles to fulfilling that dream. The Step in Faith Annual Fund, President's Circle, and the Spirit of St. Francis Fund provide the necessary resources to help hopeful students attend our academically excellent and passionately Catholic school.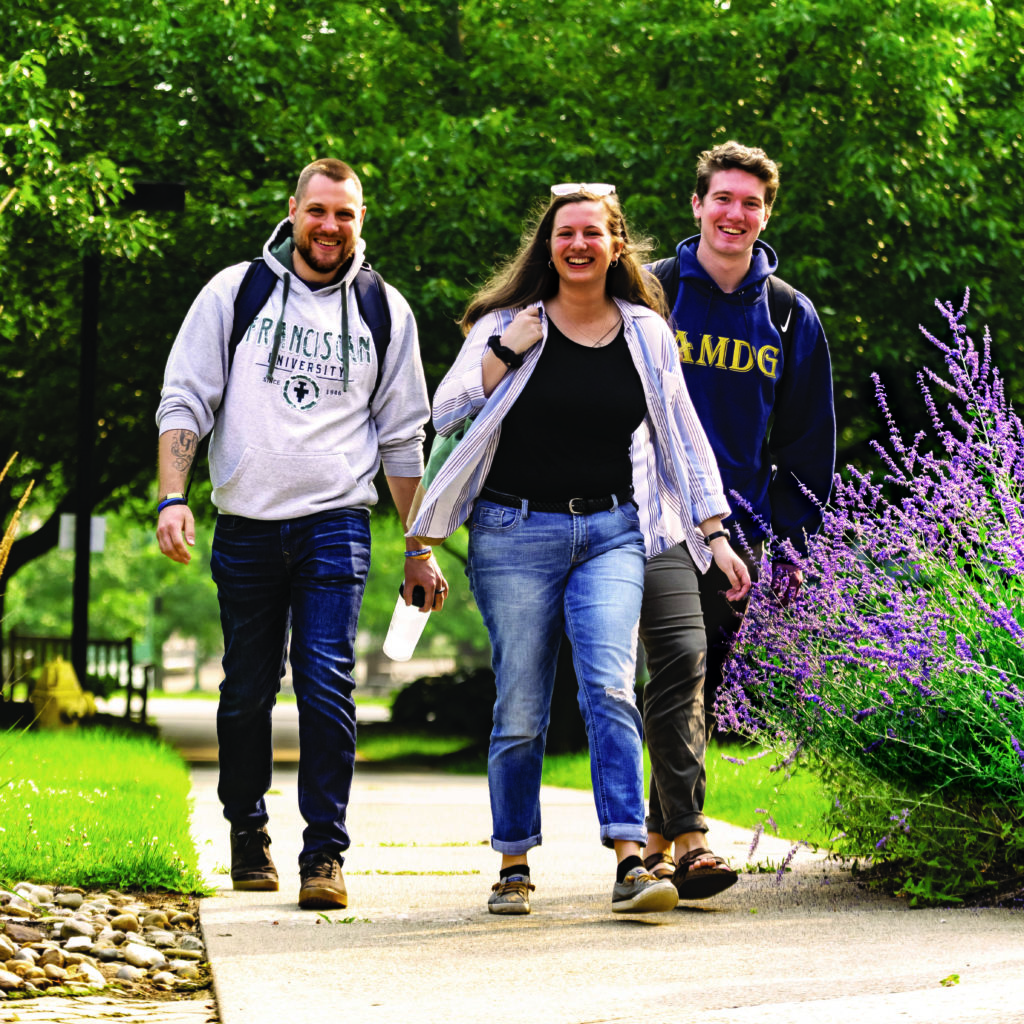 Step in Faith Annual Fund
Franciscan University has worked hard to keep the cost of tuition low. To a large extent, we've succeeded, with the total cost of a Franciscan education falling well below that of other private four-year schools.
The majority of Franciscan University's students, however, still need substantial financial assistance. For all of Franciscan's students, the burden of heavy student loans can cause indefinite delays in pursuing the vocation or work to which God calls them.
Learn More

President's Circle
Gifts from President's Circle members lay the foundation for Franciscan University's future. They also make it possible for Father Dave to meet the most pressing needs of the moment and provide critical scholarship assistance to students in need.
Learn More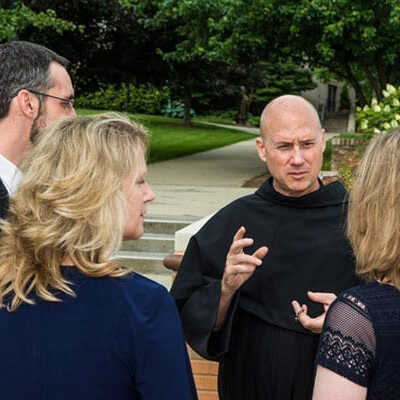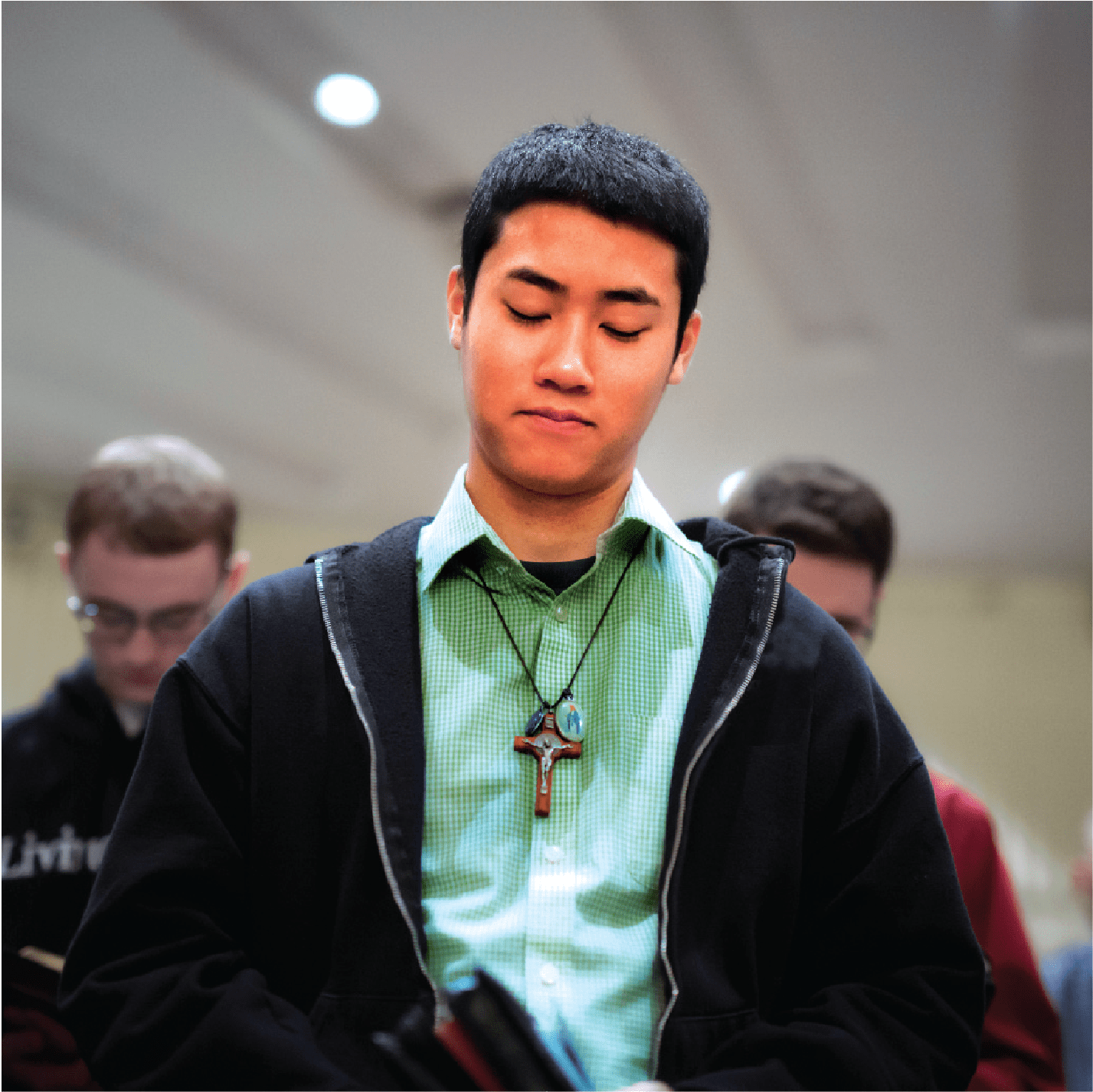 Serra Fund for Religious Vocations
The Church in America needs faithful priests and religious. It needs healthy, joyful men and women who love Jesus Christ and who love the Church, believe all she teaches, and are committed to growing in holiness. Through your support of Franciscan University's Serra Vocations Fund, you can help give the Church what she needs.
Learn More

New Turf Field
With every pass, every sprint, and every shot, our student-athletes give their all for Christ. Now, help us level the playing field with the competition - literally.
Learn More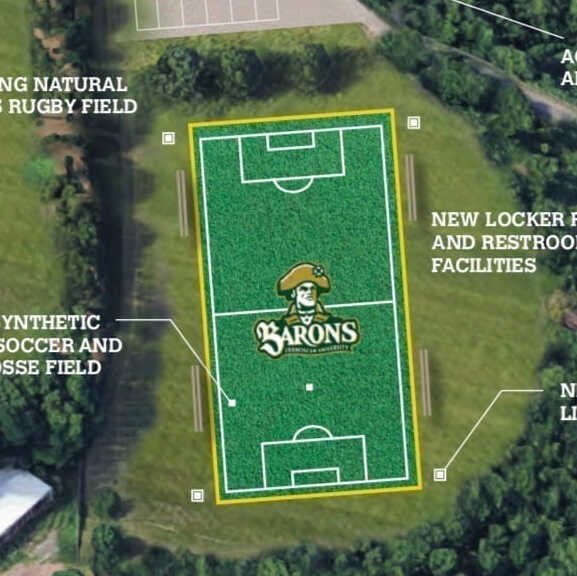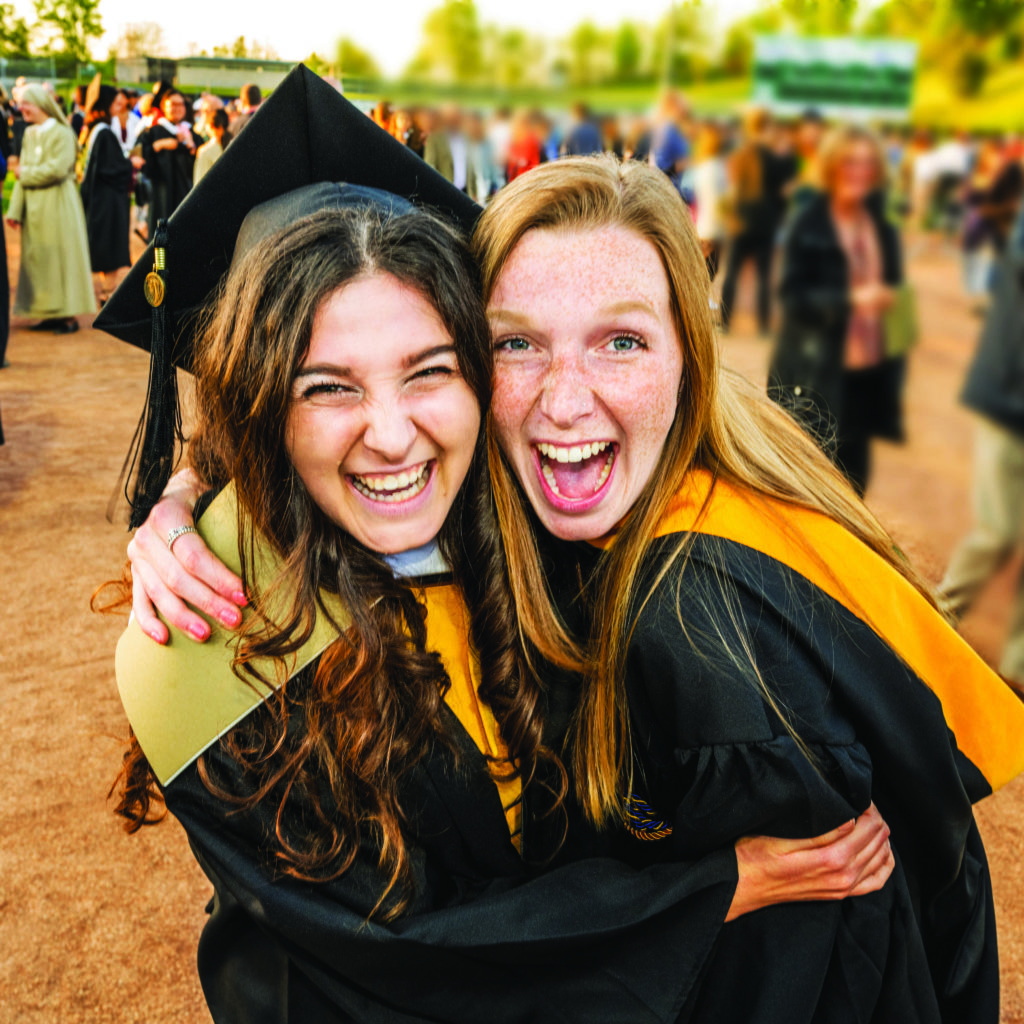 Scholarships
Make a gift that keeps on giving. Your generous gift can be used to establish an endowed scholarship, which can be named in memory of a loved one or in honor of an individual or group.
Learn More

Spirit of St. Francis Fund
This fund supports full-tuition scholarships that enable outstanding students to attend Franciscan University who could not otherwise due to finances. Donors like you make it possible for them to achieve a Franciscan education, and embark on a lifetime of leadership in the Church and the world.
Learn More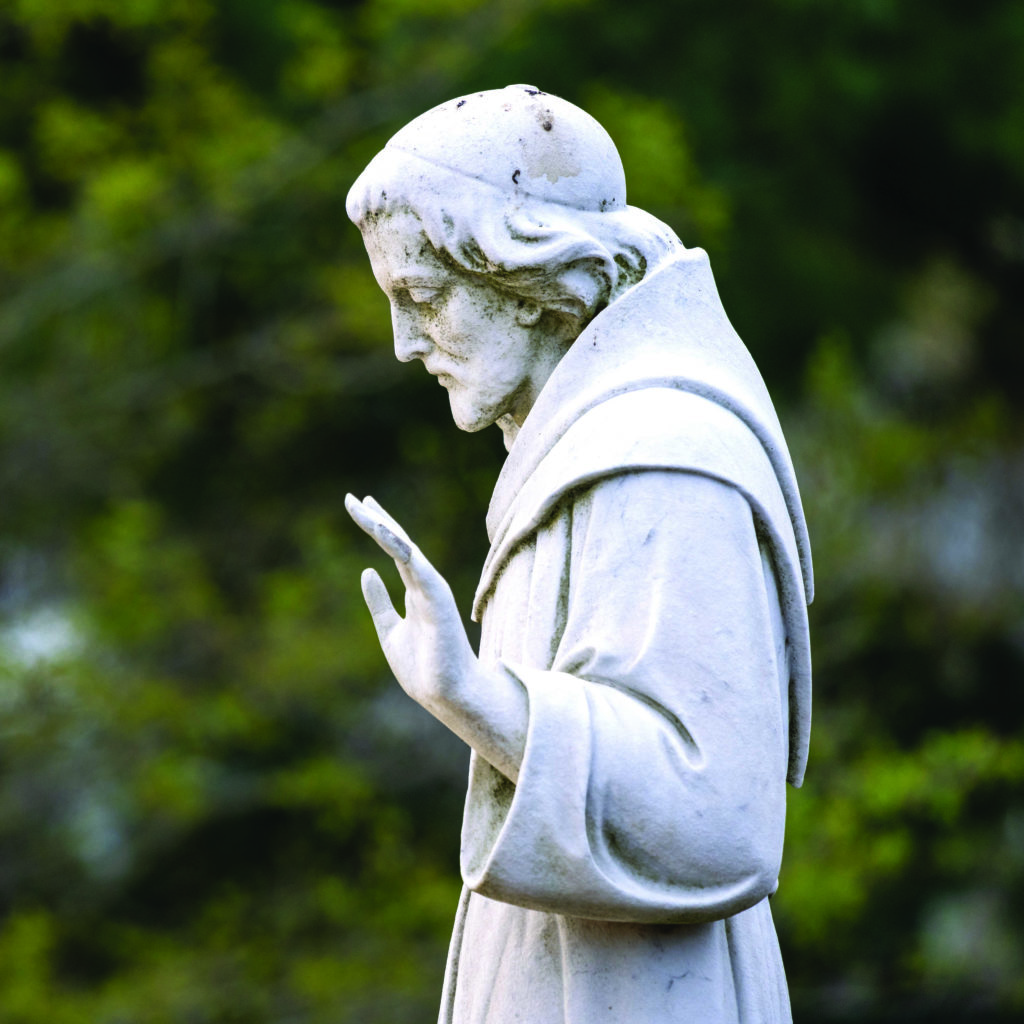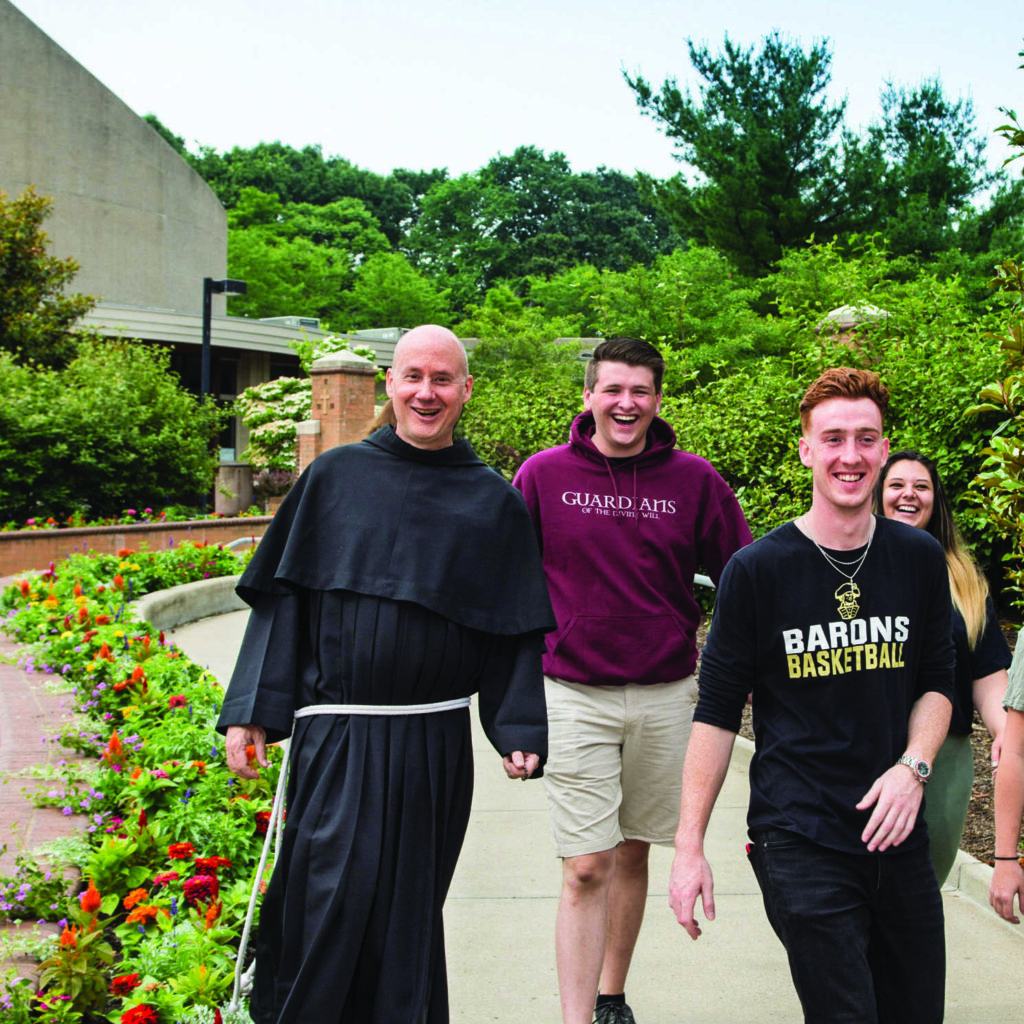 Center for Leadership Fund
Students participating in the Center for Leadership are eager to transform that future with the light of Christ. Will you help them acquire the wisdom and skills they need to say yes to God's call to lead?
Learn More

Planned Giving
We are all called to use what God has given us prudently and faithfully, providing for our own needs, while at the same time, helping build up his kingdom in the world. When you make a planned gift to Franciscan University you are exercising faithful Christian stewardship.
Learn More