With every pass, every sprint, and every shot, our student-athletes give their all for Christ.
Now, help us level the playing field with the competition - literally.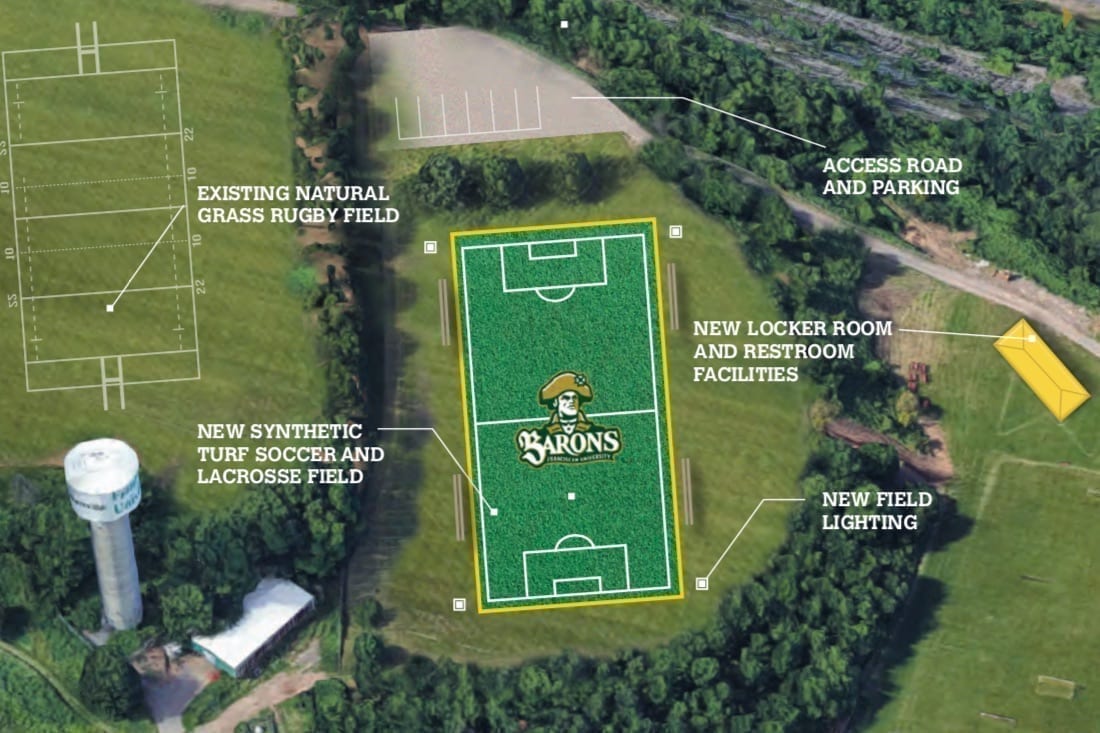 It's an exciting time in Baron athletics.
Two new NCAA sports—women's golf and men's baseball—took to the field during the 2019-2020 school year, while all 18 of our NCAA Division III men's and women's teams began transitioning to the Presidents' Athletic Conference (PAC).
But for all their hard work, talent, and teamwork, our student-athletes are still at a disadvantage, playing on sub-par athletic fields that leave them vulnerable to game cancellations, decreased practice times, and even injuries. There is no getting around it: Compared to our conference and Cardinal Newman Guide peers, Franciscan's athletic facilities lag behind.
The new turf field will change that.
Join us by supporting a project that will serve as a cornerstone for Franciscan athletics for years to come. From its own resources and new commitments from benefactors, the University has so far raised more than 50 percent of the funds needed for the $6.1 million project.
Your financial gift brings us closer to our goal for constructing a new, lighted turf field complex.

The Advantages of the New Lighted Turf Field Include:
Primary competition space for men's and women's lacrosse and soccer

Increased competitive parity with lacrosse foes in the PAC, all of whom practice and play their home lacrosse games on turf fields

Less volatile field conditions due to weather and overuse, leading to a safer playing environment

Increased and more regular practice times for eight Franciscan athletic teams

Under-the-lights excitement for NCAA and intramural competition

Decreased labor and financial resources committed to field maintenance and rental of local fields and facilities

Conveniently located locker rooms and restrooms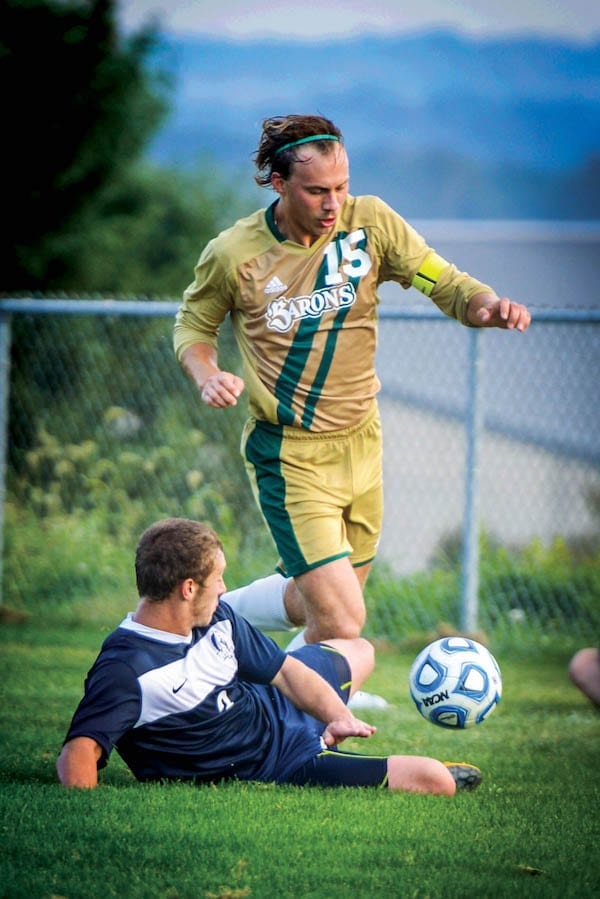 Every year, hundreds of student-athletes make a commitment to living out the Gospel in every practice, every rep, and every game. Now is your chance to show them that the Franciscan community stands behind their many hours of conditioning, training, and practice.
Support the New Turf Field!
- Naming Opportunities are Available -
To give toward the construction of the new turf field, contact:
Scott Greve
Athletic Director
Tom Pappalardo
Vice President for Advancement
Or give online: