We are taking a Step in Faith. Walk with us.
The COVID-19 pandemic has upended our country and our world. In just a few short months, it has brought confusion, uncertainty, fear, loneliness, loss, and widespread economic devastation to countless homes across America. Everything about it has been unprecedented. And so, at Franciscan University, we have discerned that our response to this pandemic must be unprecedented, too.
On April 18, Franciscan University's Board of Trustees unanimously approved the Step in Faith COVID-19 response plan. This multi-faced initiative provides substantial tuition assistance measures for new, returning, and graduating Franciscan University students. Most notably:
For all new full-time undergraduate students, both freshmen and transfers, Step in Faith will cover 100 percent of tuition (after scholarships and grants) for the fall 2020 semester.

For returning students, Step in Faith will provide significant financial assistance to all full-time undergraduate students whose families have experienced notable financial hardship due to the pandemic.
The societal effects of COVID-19 have made what Franciscan University has to offer more important, not less. Now, more than ever, young people need the life-changing encounter with faith and reason that Franciscan University provides. And that encounter happens most powerfully, in person, on campus, in a flourishing community of friars, faculty, staff, and friends.
In order to prevent COVID-19 from denying a single student the chance to be a part of that community, we've placed other University projects on hold and will fund the Step in Faith plan from our reserves. Thanks to generous benefactors and decades of prudent financial stewardship, we have the means to take this unprecedented Step in Faith for our students, and we feel called by God to do so.
It is our hope, however, that you will boldly step out in faith with us and generously contribute to this important undertaking. The more support we receive from our friends now, the more prepared we'll be to help our students in the months ahead and continue our critical work of teaching truth and forming disciples.
Please, join us. In these uncertain times, we want our students to know that there is nothing uncertain about our commitment to them. They can have confidence in their decision to come to campus this fall, and they can have confidence that COVID-19 will not stop them from receiving the irreplaceable experience of a Franciscan University education.
Why Support the Step In Faith Fund?
A Message from Father Dave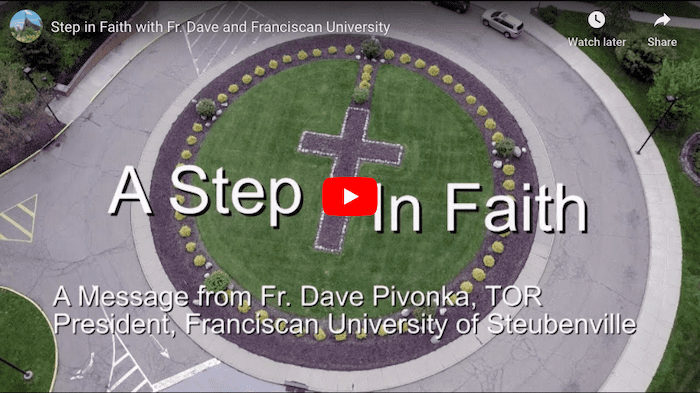 David DeWolf '99, Founder & CEO, Three Pillar Global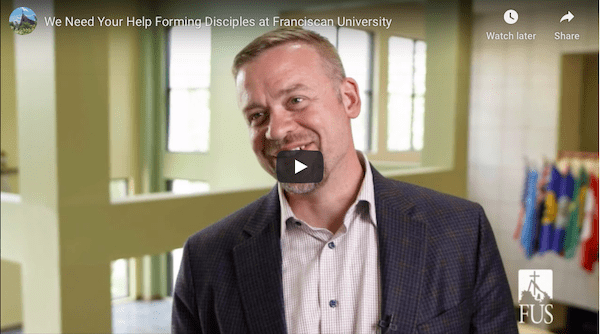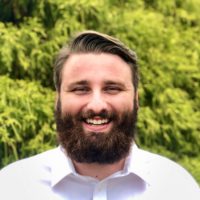 "It's been amazing to encounter Christ in this way."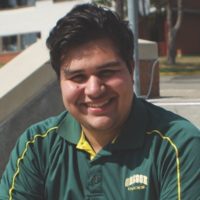 Elisha Valladares-Cormier '20
"I would not have these opportunities if it were not for the generous financial aid I have received. I would not be here without that gift."
read more
Math, Computer Science Double Major
Jerome knew that if he wanted to pursue an academically rigorous education in math and computer science, and eventually become an engineer, he would need to do so in a place that would "push me to be a better Catholic each and every single day."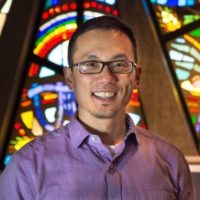 "I'm leaving a better person and better man—more integrated in my faith and how to live my faith. And, hopefully, willing to stand for my faith in a way that's more efficacious than I have in the past . . ."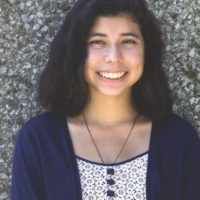 Being a student on campus has really given me a doorway to an education that has been preparing me both spiritually and academically."
read more
Support the Step in Faith Fund